Adults and school children are marching globally in a Day of Action to impress on governments that what has been done in terms of addressing and making the necessary changes to arrest radical climate change by controlling greenhouse gas emissions that are killing much of the planet Earth, which we have the privilege to walk upon and forcing us humankind and other sentient beings ever closer to extinction at an alarming rate. We must save the collective futures of the generations to come, governments should not be allowed to ignore a horrifically accurate message!!!
Some extracts of what we reported exactly a year ago below and nothing's changed it's getting worse. The truth is we are simply running out or may have already run out of time to execute the necessary correction in industrial CO2 emissions before it's too late.
12 months ago in August/September 2019, [NOTE 2050 may have already become 2040…..the clock is so far against us, look at the devastation of parts of the Bahamas underwater with more severe storms coming]
"Despite the denial claims of capitalist sceptics loath to acknowledge the prospect of dwindling seaside development profits, as the globe warms there is going to be significant sea-level rise by 2050 and it will be worse by 2100.
So let us look at that prime vacation sunshine state, home of Walt Disney World [most appropriate to those deluding themselves that climate change is not happening] and citrus & orange groves in profusion supplying the world, Florida as an example.
Florida will see more than average sea level-rise, well above the median of the average sea-level rise across the entire ocean surface area. The bald facts are, that in exactly the same way as a
global
average temperature increase is felt unequally across different locations of the world, so any rise in sea-level rise is felt in unequal proportions. Effectively, the closer a place is to the equator, then the higher the sea-level rise.
Why is that? Partly due to thermal expansion of water as a result of increased warmth, but also due to what's referred to in physics as centripetal force. However, there is an additional force at work which is the gravitational attraction of the polar ice caps. Essentially as ice caps melt, they relinquish the grip they had on nearby water and it too flows further toward the equator. Not least, there are also the effects of elements such as ocean currents and prevailing winds etc. Collectively they have accounted for a significantly greater rise in sea level around Florida over the past several years, closer to an inch a year or 20 mm than the 3.2 mm government agencies prefer to talk about.
Then of course there is the not so small matter of a subsiding Floridian landmass. Actually, a slow motion reaction to the disappearance of continental glaciers some 20,000 years ago which pressed down on the centre of the North American continent causing the edges swell up. Latterly they are subsiding, but more so given the softer sedimentary rock structures of the east coast than the rockier volcanic origin west coast. Thus put simply, Florida is sinking at the same time as the seas are rising.
Finally we have the toll of hurricane season. Using 2017's season as a herald of excessive force to come, we find the hurricanes were more intense. Which is perfectly logical fundamental science, given that a hurricane's intensity is fed by warmth which maximises power as it travels over increasingly warmer water. Damage caused by hurricanes is predominantly from a combination of wind speed and rain, warmer water of course inevitably results in more water vapour which in turn drops from the sky.
Hurricane Harvey unloaded an utterly abnormal thirty-three [33] trillion gallons of rain on US soil, sadly humankind is so consumed and therefore diverted by the capitalist dream that is utterly unprepared in its ability to harvest, conserve and distribute rainfall water of such proportion [Enough to fill a 3.1- mile-sided cube!]. Multiple Category 5 hurricanes in the Atlantic during 2017 were also absolutely abnormal. And with sinister implications Florida is the focal point for hurricane landings both from the Gulf and from the Atlantic.
For instance, Asia has already witnessed a significant increase in the number and severity of typhoons hitting land as a direct effect of
global
warming
, and this pattern is highly likely to be repeated for Florida, but causing even greater damage due to higher sea levels.
A further complication beleaguering Florida is that it has a limestone problem that on a sliding scale makes holding back the sea difficult to impossible and is therefore likely to expunge fresh water.
Limestone is useful stuff, as it's fundamentally a rock sponge. Water travels through it quite nicely. It's permeable and water travels through it remarkably well. The Biscayne Aquifer, southern Florida's source of fresh water, is basically fresh water sustained in a limestone sponge. As sea levels rise, greater levels salt water soak into the same sponge and degrades the fresh water. Biscayne will become increasingly brackish with the almost certain outcome within a few decades of substantially diminished fresh water availability in southern Florida and much higher prices because of it.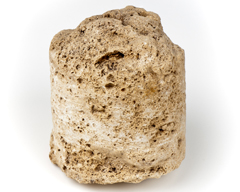 The current climate & natural resources scientific opinion is that, Florida is going to run short of fresh water, be subject to sea water flowing over its sea side infrastructure which when compounded by direct hit hurricanes, will make the area uninhabitable.
Hardly an uplifting story I'm sorry to say, and of course a politically unpalatable tale. Listen up, humankind need stop voting for politicians whose manifesto exhibits a complete refusal to deal with the causes of
global
warming
, this is subject needs to make it to top priority on everybody's agenda. Beware tropical storm Gordon is already lashing Florida as I write. Avoidance is no longer an option, only putting a seriously workable protective adaptation contingency plan in place wherever the story is similar."
"

Global

warming

is on track to disrupt the Mediterranean region spawning more droughts or heatwaves than in the past 10,000 years, turning parts of southern Europe into desert before the end of the century, scientists say.
At the current rate of change this could be well before the end of the 21st century. Average temperatures in the Southern Mediterranean region had already risen by 1.3 degrees Celsius (2.3 Fahrenheit) since the late 19th century, well above the world average of 0.85C (1.5F), according to a study led by France's Aix-Marseille University published in 2016. In 2018 summer temperatures have already exceeded 47 degrees Celsius (116.6 Fahrenheit) in Spain and Portugal with inland farming areas hotter than the coast. Alarmingly similar to temperatures in the Rub' al Khali desert, also known as "the Empty Quarter", that encompasses most of the southern third of the Arabian Peninsula.
Man-made climate change "will likely alter ecosystems in the Mediterranean in a way that is without precedent" during the last 10,000 years unless governments accelerate existing greenhouse gas emission reduction programmes dramatically, the researchers wrote in the journal Science. Water supplies, vegetation including the carbon devouring tree populations such as umbrella pines, olives, almonds, wild fig and holm oaks will simply disappear and therefore food production will plunge catastrophically.
If
global
warming
remains unchecked, deserts would expand in southern Spain and Portugal, northern parts of Morocco, Algeria and Tunisia and other regions including Sicily, southern Turkey and parts of Syria, the study showed. Therefore, currently the only politicians of value to society would seem to be those with an ultra-green tagged with total nuclear disarmament [the alternative desertification method] brief/manifesto. The rest of them and any residual causes are essentially redundant, for if we don't get this omnipotent mission right vast swathes of formerly populated Earth below the 45th parallel in the northern hemisphere will be barren.
The Mediterranean is deemed hypersensitive to
global
warming
partly because of the fact that Atlantic storms are destined to shift steadily northwards, meaning more sun and less rain.
According to the research paper, only achieving a
global
goal of keeping average world surface temperatures to 'well below' 2C above pre-industrial times, ideally 1.5C, will ensure that Mediterranean ecosystems remain within the existential margins of the past 10,000 years."
Below the state of the Spanish River Tagus, the longest river in Spain and a vital water source.